CARE is proud to work with leaders in the fields of canine arthritis, rehabilitation, pain management, nutrition, and more. Managing arthritis requires a multi-modal approach and sharing expert insight from others is a core component of CARE's educational philosophy.
Here you will find contributors to CARE and links to their content on the website.
Kristin Kirkby Shaw, DVM, MS, Ph.D., CCRT, DACVS, DACVSMS
Founder, CARE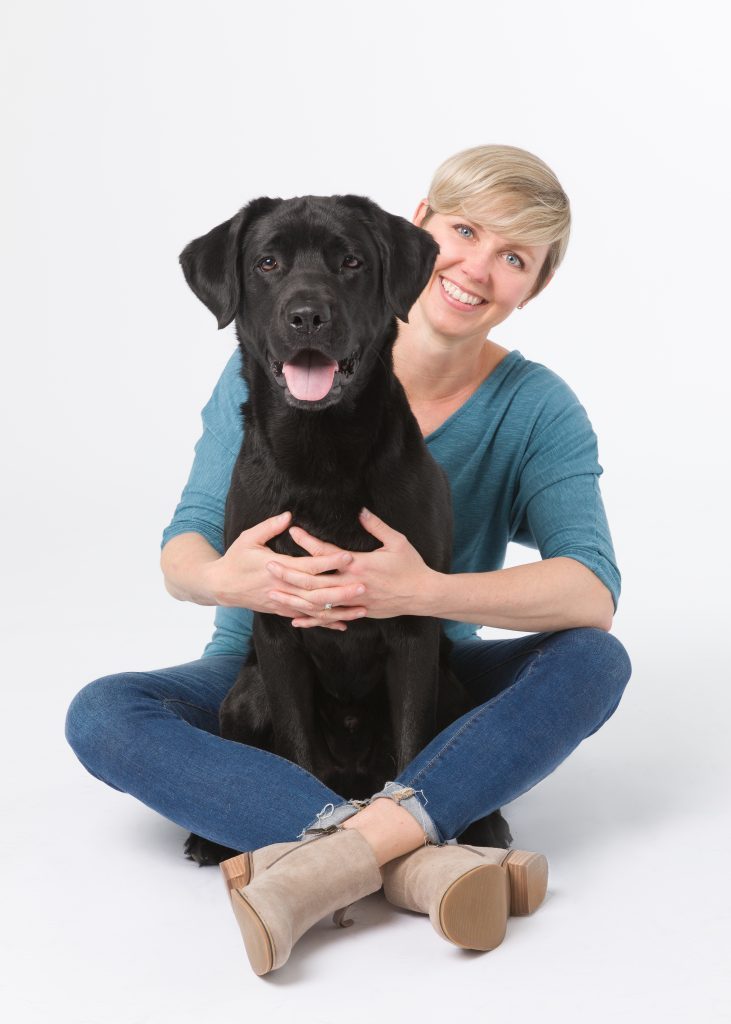 Dr. Kirkby Shaw is a small animal surgeon and rehabilitation specialist whose career has focused on bridging the gap between these two disciplines. Kristin received her DVM from the University of Florida in 2003, followed by a rotating internship at Veterinary Specialists of Northern Colorado, and a small animal surgery residency at the University of Florida. Kristin completed both her MS and PhD at UF.
She is past-president of the American Association of Rehabilitation Veterinarians and worked as an instructor for the Canine Rehabilitation Institute for many years. In 2018, she was the recipient of the John J. Sherman Award for Excellence in Veterinary Rehabilitation. Kristin founded CARE in 2018 to provide valuable tools and resources for her clients and veterinary colleagues, as well as those caring for dogs with arthritis around the world. While she founded CARE, CARE has since expanded to include other respected veterinary experts on topics related to surgery, rehab, fitness, obesity, and more to keep dogs living long, healthy, active lives.
CARE Contributors
Leilani Alvarez | David Dycus | Stephen Cital | Hannah Capon | Mary Ellen Goldberg | Kara Amstutz | Ané Lloyd with Onlinepethealth
Megan Ridley and Denise Theobald | Ernie Ward | Matt Brunke | Patrice Mich  | Mary Gardner | Mich Powers | Laurie McCauley |
Leilani Alvarez, DVM, DACVSMR, CVA, CCRT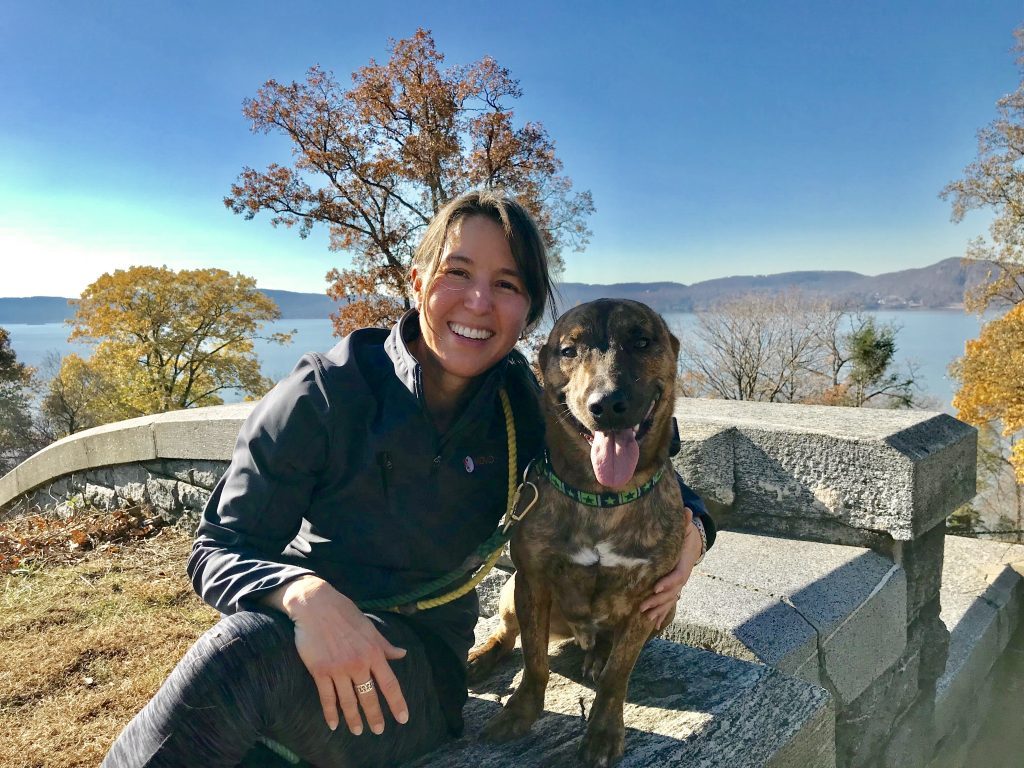 Dr. Leilani Alvarez is the Director of Integrative and Rehabilitative Medicine at the Animal Medical Center in New York City.  She is a board-certified diplomate of the American College of Veterinary Sports Medicine and Rehabilitation and certified in veterinary acupuncture, canine rehabilitation, and Chinese herbal medicine.
Dr. Alvarez graduated with high honors from the University of Georgia College of Veterinary Medicine and completed her internship and residency at the Animal Medical Center. She has been practicing integrative veterinary medicine for over a decade and leads one of only 5 accredited traditional residency programs in canine sports medicine and rehabilitation.
In addition to running a busy integrative medicine and rehabilitation practice, Dr. Alvarez has a passion for teaching and research. She is a renowned lecturer at local, national, and international conferences. She recently traveled to Thailand to teach veterinarians about joint care and Russia to teach about advances in canine sports medicine. She also trains and teaches interns and residents and has published articles in peer-reviewed journals and books.
Her research interests include geriatric medicine, regenerative therapies, and joint supplements. She is also fluent in Spanish.
Dr. Alvarez has a particular soft spot for senior dogs. She originally pursued advanced training in rehabilitation and acupuncture to help her aging dog and soul mate, Caretta, who had advancing arthritis and could no longer run or climb stairs.  The integrative therapies she uses today are all inspired to help dogs like Caretta continue to live pain-free and active lives.
Dr. Alvarez' articles on CARE:
An Overview of Acupuncture for OA
Joint Supplements for OA: An overview for your practice
Canine Joint Supplements: How to Choose Among A Plethora
David L. Dycus, DVM, MS, CCRP, Diplomate, American College of Veterinary Surgeons- Small Animal
Orthopedic Surgery and Sports Medicine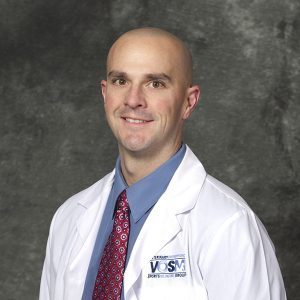 Dr. Dycus attended Mississippi State University's College of Veterinary Medicine for his veterinary degree, Auburn University for a small animal rotating internship, and Mississippi State for a combined surgical residency and Masters degree.
Dr. Dycus is frequently asked to lecture locally, nationally, and internationally. He has given over 100 continuing education lectures and taught over 50 laboratories. He has published numerous research articles and authored or co-authored several book chapters. He was named by DVM360.com as one of the 10 veterinarians to watch in 2018. Dr. Dycus is a frequent contributor for updates in orthopedics to several veterinary websites and magazines. Dr. Dycus has also been featured on Sirius XM's Doctor Radio's segment on Pet Health and Orthopedics. His passion for teaching has allowed Dr. Dycus to become a laboratory instructor for the CBLO, TPLO, extra-capsular stabilization, medial patella luxation, and fracture repair. He is on faculty for AO, and he is an orthopedic consultant for VIN.
Along with being a scientific reviewer for multiple journals, he serves on the editorial review board for Veterinary Surgery, the official publication of the American and European Colleges of Veterinary Surgeons. He has previously held an appointment on the research committee for the American College of Veterinary Surgeons. Currently, Dr. Dycus is on the Board of Trustees for the American College of Veterinary Surgeons and is a council member for the Association for Veterinary Orthopedic Research and Education (AVORE).
Dr. Dycus became a certified canine rehabilitation practitioner through the University of Tennessee in 2015. He is the co-founder and co-director of the Veterinary Sports Medicine and Rehabilitation Institute (VSMRI), an online veterinary rehabilitation learning platform. In addition, he practices orthopedic surgery at the Veterinary Orthopedic and Sports Medicine (VOSM) group in Annapolis Junction, Maryland.
Watch Dr. Dycus' video on discovering incidental OA, or secondary to primary concern for an exam:
Stephen Cital, RVT, SRA, RLAT, VCC, CVPP, VTS-LAM (Res. Anesthesia)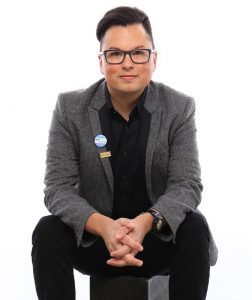 Stephen originally started college to become a registered human nurse but did not enjoy working with humans as patients. Instead, Stephen became an RVT and then obtained several other certifications thereafter with a focus on anesthesia and pain management in the research setting.
He is the co-founder of the Veterinary Cannabis Academy and a consultant and research librarian for VeterinaryCannabis.org.
Read Stephen's guest article:
Hannah Capon, MA Vet MB MRCVS
Founder, Canine Arthritis Management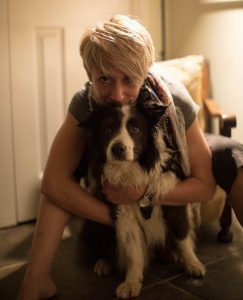 Hannah Capon, MA Vet MB MRCVS, is a primary care veterinarian in the United Kingdom and as you will see, she shares the same passion and commitment to canine OA that we do here at CARE. Hannah currently practices at Greenside Veterinary Practice in Scotland, where she specializes in seeing dogs with OA and provides rehabilitation, regenerative medicine, and novel management methods to help dogs with this common debilitating disease. But beyond her day to day practice, Hannah is the creator and life force behind Canine Arthritis Management (CAM, caninearthritis.co.uk), an online education and support service for owners of arthritic dogs and professionals that care for them.
CAM began as a simple Facebook page in 2015 where Hannah would promote earlier identification of OA and thorough multimodal management plans. Now it boasts a flourishing service run by a team of veterinary professionals who volunteer their time and expertise to help owners. CAM has a website with downloadable information, particularly regarding home environment modifications for dogs with OA. CAM also has a large social media presence through Facebook, Instagram, and Twitter. CAM also provides continuing education for veterinarians, dog groups, paraprofessionals and owners in the UK and Europe.
In recognition for her tireless efforts on CAM, Hannah was the winner of the 2019 Ceva Vet of the Year and finalist in the 2019 Petplan Vet of the Year.
Read Dr. Capon's and the CAM team's guest article here:
Mary Ellen Goldberg, LVT, CVT, SRA, CCRVN, CVPP, VTS-lab animal medicine (research anesthesia), VTS-physical rehabilitation, VTS-H (anesthesia/analgesia)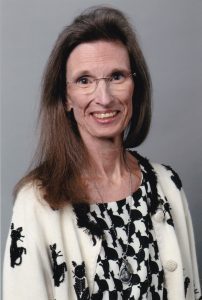 Mary Ellen Goldberg is a graduate of Harcum College and the University of Pennsylvania in 1976. She worked at Virginia Commonwealth University in the Division of Animal Resources and for Research Scientists advising on their choices for anesthesia and pain management on their protocols. She was a member of VCU's IACUC for 10 years.
Mary Ellen has been the instructor of Anesthesia and Pain Management at VetMedTeam, LLC, since 2003.  She is the Exam Chair for the International Veterinary Academy of Pain Management (IVAPM). She is a Certified Veterinary Pain Practitioner through IVAPM. Mary Ellen is also a Surgical Research Anesthetist certified through the Academy of Surgical Research. She is on the Exam Chair for APRVT (Academy of Physical Rehabilitation Veterinary Technicians). She is Exam Chair for the Academy of Laboratory Animal Veterinary Technicians and Nurses (APRVT).
Currently, she is a staff member at the Canine Rehabilitation Institute, as a Certified Canine Rehabilitation Veterinary Nurse (CCRVN). She is a member of the IACUC at the Manheimmer Foundation, Inc and teaches their residents and interns about non-human primate anesthesia/analgesia. Mary Ellen was chosen NAVTA's Veterinary Technician of the Year 2017.
In 2019, Mary Ellen received the VTS-anesthesia, analgesia – honorary title from the Academy of Veterinary Technician Anesthesia and Analgesia in November. Mary Ellen has written several books and contributed to numerous chapters regarding anesthesia, pain management, and rehabilitation. She speaks at national meetings on these topics and gives private CE to organizational groups. She has worked in various aspects of veterinary medicine from small animal and equine to mixed practice, coccidiosis research for a pharmaceutical company, zoo animal medicine and laboratory animal medicine since 1976.
Read Mary Ellen's guest article:
Kara Amstutz, DVM, CCRT, CVPP, CVA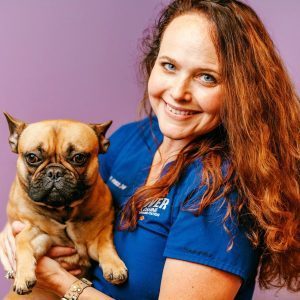 Dr. Kara Amstutz is a 2000 graduate from the University of Missouri, College of Veterinary Medicine. She is the founder and medical director of Hometown Veterinary Hospital and practiced general medicine and surgery exclusively until 2013 when she became certified in Canine Rehabilitation through the Canine Rehabilitation Institute. That same year, she also became a Certified Veterinary Pain Practitioner, through the International Veterinary Academy of Pain Management.  In 2019 she became a Certified Veterinary Acupuncturist through the International Veterinary Acupuncture Society.
Dr. Amstutz has been on faculty for the Canine Rehabilitation Institute since 2017 and teaches "Introduction to Rehabilitation" and "The Business of Canine Rehabilitation".
This career path has been fine-tuned throughout the years in her relentless pursuit of knowledge coupled with the appreciation for the human /animal bond and her newly found love of teaching. Her clinical practice focus is now limited to pain management, sports medicine, and rehabilitation. She is currently a Resident of the American College of Veterinary Sports Medicine and Rehabilitation.
Read Dr. Amstutz's guest articles:
Ané Lloyd, Veterinary Physiotherapist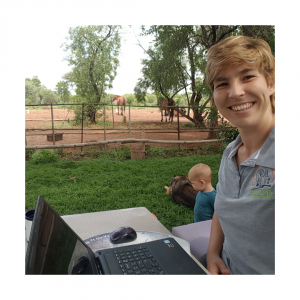 Ané Lloyd joined the Onlinepethealth team in 2018 and is responsible for managing the learning content that our members and followers benefit from. As a registered Veterinary Physiotherapist in South Africa, she immerses herself in reading and sharing knowledge from Research papers and furthering her academic knowledge basis while being a Mom, Wife, and horse trainer.

About Onlinepethealth: Onlinepethealth is an online Continuing Education platform for Veterinary Rehabilitation therapists from all around the world. We are passionate about our industry and our community and share a Podcast and Blog for free every week.
Read Ané's guest article: 
Megan Ridley, DVM, and Denise Theobald, LMT, CVMRT, NCCMT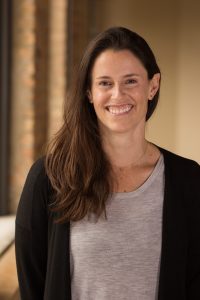 Dr. Megan Ridley Bio
Dr. Megan Ridley is the medical director at Integrative Pet Care (IPC) in Chicago.  She is certified in rehabilitation through the Canine Rehabilitation Institute, in acupuncture through the Chi Institute, and in veterinary spinal manipulation through the Healing Oasis.
Dr. Ridley received her DVM from Cornell University in 2001.  She completed a small animal internship and then practiced emergency medicine for many years until she started practicing rehabilitative medicine exclusively in 2010.  She is a recent past president of the American Association of Rehabilitation Veterinarians.
In addition to providing care for her patients at IPC, Dr. Ridley enjoys teaching the many veterinary students, veterinary nurses, physical therapists and veterinarians that come through IPC's busy internship program.
Denise Theobald Bio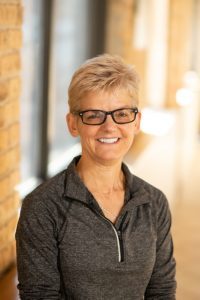 Denise Theobald (LMT, CVMRT, NCCMT) is the founder and lead instructor at Canis Bodyworks, LLC, which is an internationally recognized school that provides canine massage and bodywork training. Courses have been taught in many locations throughout the United States as well as in Canada, Mexico, and New Zealand.
Denise is a pioneer in the field of canine massage and bodywork and her background and experience include 32 years as a licensed human massage therapist/instructor, certified personal trainer, and dog trainer. In addition to her busy teaching schedule, Denise continues her private massage practice on both humans and canines.
Read their guest article: 
Watch their video on massage for OA: 
Ernie Ward, DVM, CVFT
Founder, Association for Pet Obesity Prevention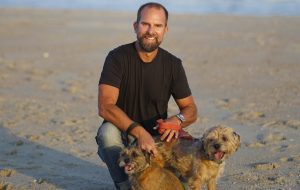 Dr. Ernie Ward is an internationally recognized award-winning veterinarian known for his work in the areas of general small animal practice, pet obesity and nutrition, life extension and longevity, practice management and leadership, and the special needs of senior dogs and cats.
Dr. Ward has authored and been featured in more than 100 practice management and peer-reviewed medical journal articles in 11 countries, co-authored the American Animal Hospital Association (AAHA) Weight Management Guidelines, and co-authored the peer-reviewed Veterinary Clinics of North America Small Animal Obesity textbook.
Read his guest article to help dog owners understand the risks of pet obesity: 
Matt Brunke, DVM, CCRP, CVPP, CVA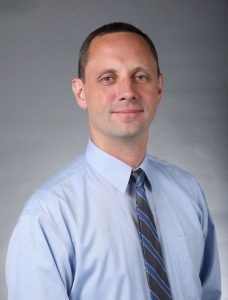 Diplomate, American College of Veterinary Sports Medicine and Rehabilitation
Dr. Brunke is a native New Yorker, growing up in New York City. He received his BS in Animal Science from Cornell University in 2000, and his DVM from Ross University School of Veterinary Medicine in St. Kitts, graduating in 2004.
He received his certification in rehab in 2008 from the University of Tennessee CCRP program and now teaches for that program as well.
He completed the practice experience pathway for the American College of Veterinary Sports Medicine and Rehabilitation in 2017 and passed ACVSMR boards in January 2018.
As a diplomate of the VSMR college, Dr. Brunke believes in a big picture and practical approach to his patients and enjoys both orthopedic and neurological cases.
When not at work he enjoys running with his dog Penny.
Read his guest article on warm-ups and cool-downs
Patrice M. Mich, DVM, MS, DABVP, DACVAA, DACVSMR, CCRT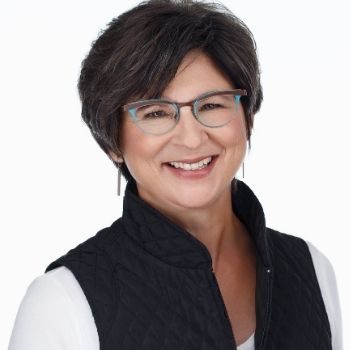 Dr. Patrice Mich is a small animal pain management and mobility specialist.  Her career focuses on regaining and maintaining functional independence and performance for canine athletes of all ages and abilities.  In Colorado, where Dr. Mich calls home, almost all dogs are athletes, amateurs, and professionals.  She is a graduate of Colorado State University School of Veterinary Medicine. During 14 years as a generalist, she completed advanced training in veterinary acupuncture and achieved diplomate status in the American Board of Veterinary Practitioners, canine/feline practice.
Inspired by her own dog, Griffin, Dr. Mich left practice to pursue her interest in pain management, completing a residency in anesthesiology and a 2-year fellowship in integrative pain medicine post-residency. In 2008 she received a master's degree in clinical science with a focus on clinical assessment, neurophysiology, and management of acute and chronic pain. She became a diplomate of the American College of Veterinary Anesthesia and Analgesia in 2009. Dr. Mich was certified as a Canine Rehabilitation Therapist  (CCRT) in 2011.  In 2015 she became a diplomate of the American College of Veterinary Sports Medicine and Rehabilitation.
Dr. Mich speaks nationally and internationally and enjoys teaching as a faculty member of the Canine Rehabilitation Institute and affiliate faculty member at Colorado State University
Read her guest article:
Mary Gardner, DVM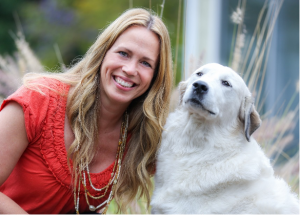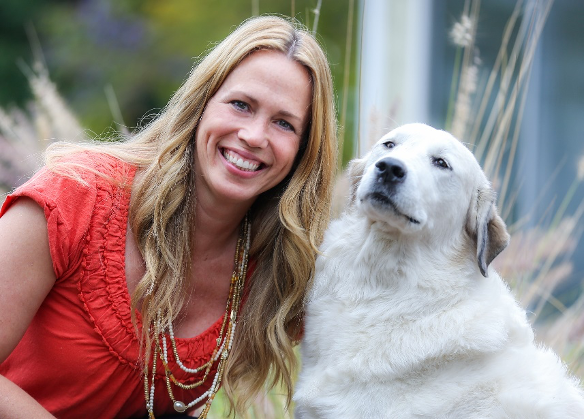 Dr. Gardner is co-Founder and Chief Innovation Officer of Lap of Love Veterinary Hospice, the nation's largest practice dedicated to end-of-life care. Prior to becoming a veterinarian, she had a decade-long career in software development which she brings to vet med and has built a number of software applications for our industry. Dr. Gardner now focuses on geriatrics, hospice, and end-of-life care. She is a published author for many articles and a textbook, speaks all around the country, and was voted 2020 VMX Small Animal Speaker of the year!  For more information go to drmarygardner.com  or lapoflove.com
Read her guest article:
Mich Powers, DVM, DACVS, DACVSMR, CCRT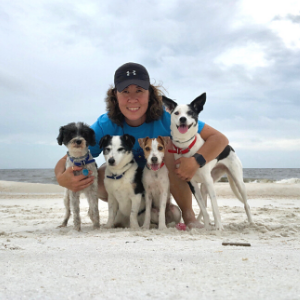 Dr. Powers received her Doctorate of Veterinary Medicine from Ross University, completed an internship at Purdue University and a surgical internship at Chesapeake Veterinary Referral Center.  She was the PennHIP post-doctoral fellow at the University of Pennsylvania, School of veterinary medicine where she studied canine hip dysplasia.  At Washington State University College of Veterinary Medicine, she did research in the Comparative Orthopedic Research Laboratory, completed a Small Animal Surgery residency, and served on the clinical faculty.
Dr. Powers has earned board certification from the American College of Veterinary Surgeons (DACVS) and the American College of Veterinary Sports Medicine and Rehabilitation (DACVSMR).  She is also certified as a canine rehabilitation therapist (CCRT).
Dr. Powers attained the rank of Major in the Army's Veterinary Corps and gained valuable experience working with and evaluating the DOD military, border patrol, and TSA dogs. She also is a contributor to the UPenn Working Dog Practitioner Program.
As a former Division 1 collegiate athlete and currently an avid national agility dog competitor – the ability to work with amazing canine athletes was a major reason for becoming boarded in Sports medicine and Rehabilitation.
Read her articles on canine hip dysplasia:
Laurie McCauley, DVM, DACVSMR, CCRT, CVA, CVC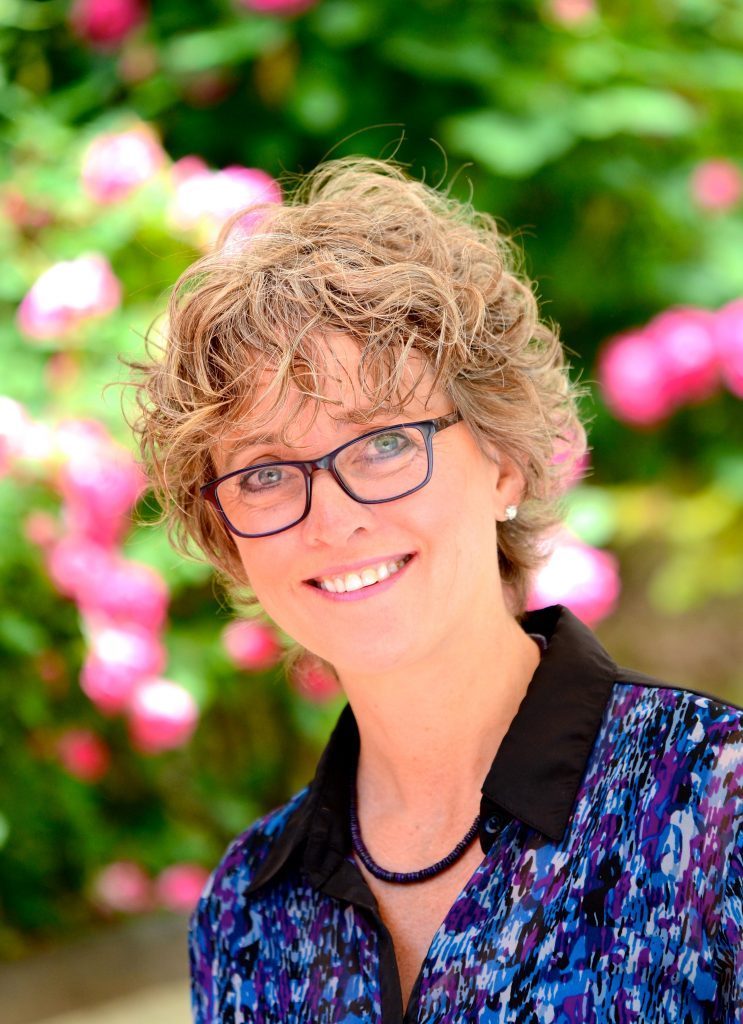 Dr. McCauley graduated in 1992 from Colorado State SVM. After six years in general practice, she became a pioneer in the field of Veterinary Rehabilitation, designing the first underwater treadmill for dogs.  Dr. McCauley started the first Veterinary Rehabilitation Clinic in 1998, TOPS Veterinary Rehabilitation, and was on faculty at Canine Rehabilitation Institute for 14 years.  She is certified in Acupuncture and Chiropractic therapy and in 2014 became Board Certified in Canine Sports Medicine and Rehabilitation.  Dr. McCauley is an International lecturer and contributing author in many textbooks and journals.  She was awarded the 2011 Iams AARV Award of Excellence in the Field of Rehabilitation and the 2015 AHVMA Holistic Practitioner of the Year Award. In 2017 Dr. McCauley opened Red Tail Rehab mobile practice in North Carolina and in 2020 created Optimum Pet Vitality online learning platform. Her first available offering consists of a fun and thorough laser course.