The Truth About Arthritis
Arthritis is the biggest cause of chronic pain for dogs. It affects at least 1 in 5 dogs (likely even more).
The best thing we can do for our dogs is to recognize the early symptoms of arthritis and take a comprehensive approach to manage pain.
CARE (Canine Arthritis Resources and Education) is here to help you!
Whether you're a veterinary professional or a dog owner, CARE offers free, evidence-based resources to identify symptoms and manage arthritis in the dogs we love.
The Good News
There are many things you can do to help the dogs in your life stay active and enjoy a high quality of life, whether they have arthritis or are at risk for developing it!
But it can be hard to know what really helps. CARE cuts through the noise and clutter, providing free tips and resources that have been shown to make a difference.
Whether you are a dog owner or a veterinary professional, you'll find free tools and resources to manage canine arthritis.
Regular exercise, done correctly, is one of the best things you can do to help your dog stay healthy and active. Learn how to safely implement a home exercise routine and have fun with your dog as they build strength and improve range of motion!
Download your free copy of the "7 Principles of Exercise"
Meet CARE founder,
Dr. Kristin Kirkby Shaw
Dr. Kristin Kirkby Shaw, DVM, MS, Ph.D., CCRT, DACVS, DACVSMR, is a small animal surgeon and rehabilitation specialist who has dedicated her career to treating arthritis.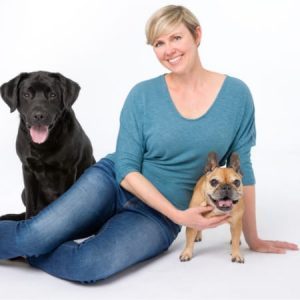 Kristin also knows first-hand the challenges of managing arthritis in her own dogs. She has spent 2 decades learning treatment techniques to better help her dogs and her patients stay healthy and active for longer.
She practices at Animal Surgical and Orthopedic Center of Seattle and is the Medical Director of SOUND Veterinary Rehabilitation Center, where she specializes in seeing dogs with hip dysplasia, elbow dysplasia, cranial cruciate ligament rupture, and arthritis.
Kristin founded CARE in 2018 as a free educational resource to help veterinary professionals and dog owners around the world better understand and manage arthritis.
Sniff out the best tips
Sign up for our newsletter and get CARE tips delivered straight to your inbox.
This error message is only visible to WordPress admins
Error: API requests are being delayed for this account. New posts will not be retrieved.
Log in as an administrator and view the Instagram Feed settings page for more details. Dog owners, learn to identify signs of pain and help your dog live a long, active, healthy life with the free resources on CARE.
Learn How Veterinarians, get free access to consistent, accurate tools to screen your patients for osteoarthritis.
Try in your practice
DISCLAIMER
Information shared on the CARE website is solely for educational purposes. None of the CARE content is meant to diagnose or treat individual dogs. Dr. Kirkby Shaw does not have a client-patient relationship with all CARE members. If you have questions or concerns about your dog, it is important to address those with your veterinarian. Information on CARE is not intended to replace your relationship with your veterinarian but rather is designed to help facilitate discussions about the best treatments for your dog.
Note: In our shop, you'll find a number of products linking to Amazon affiliate links. As an Amazon Associate, CARE earns a small percentage from qualifying purchases purchased through our Amazon Affiliate links. Thank you for supporting CARE with your purchases!