Book A Speaker
Osteoarthritis affects at least one in five dogs, although many experts believe that number to be much higher. It's the leading cause of chronic pain for dogs, which is the primary reason for elective euthanasia.  OA is a disease every veterinarian, surgeon, and rehabilitation specialist will encounter regularly and one many dog owners need to better understand.  Early detection and a multi-modal approach to treatment is critical to helping dogs stay active longer and enjoy a better quality of life.
Interested in having Dr. Kristin Kirkby Shaw speak at your upcoming event?
Dr. Kristin Kirkby Shaw, DVM, MS, Ph.D., CCRT, DACVS, DACVSMR, has dedicated her career as a veterinary surgeon and rehabilitation specialist to improving the lives of dogs living with arthritis. She is an instructor for the Canine Rehabilitation Institute and is frequently invited to speak to national and international audiences about OA.
Fill out this form and a CARE team member will get back to you shortly.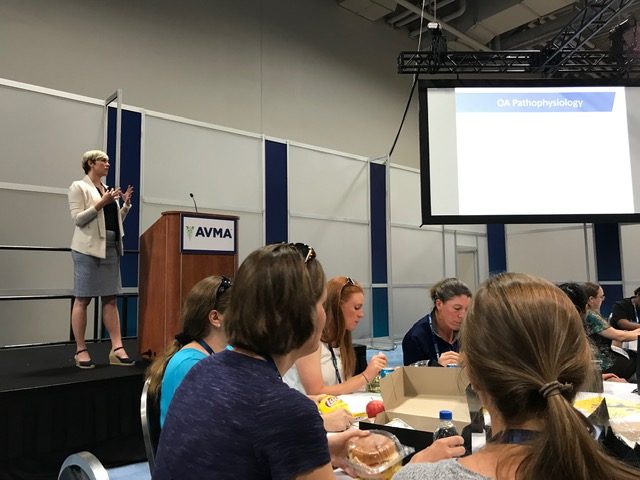 Upcoming speaking and educational events Veterinarians, get lifetime free access to consistent and accurate ways to screen your patients for osteoarthritis.
Try In Your Practice